WEAR FACE COVERINGS
Mask Up, Montana.
Face coverings are mandatory in Montana and, along with social distancing and other safety measures, have been shown to help slow the spread of the virus.
When you're inside public indoor spaces and outdoors where social distancing isn't possible, please wear a mask.
We're no stranger to face coverings here, so this should come easy. Protecting ourselves from the elements—like UV and heat exposure as well as cold temperatures and wind—while hunting, fishing and skiing, means we've had some practice.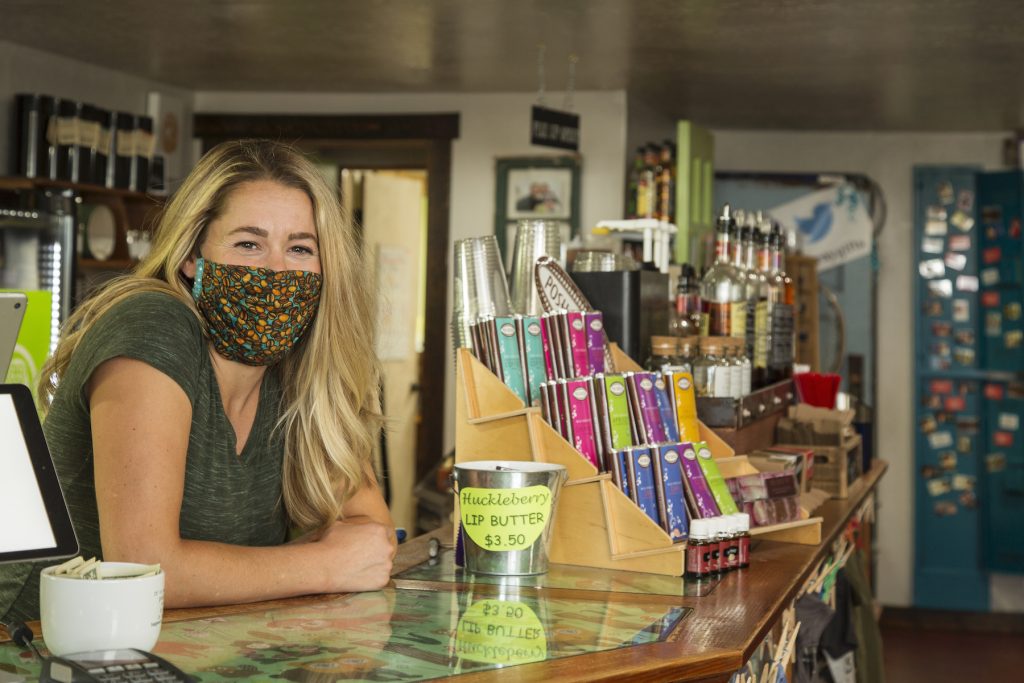 PRACTICE SOCIAL DISTANCING
Six feet is nothing around here.
Continue to social distance indoors and out, and avoid gathering in groups of more than 25 when physical distancing is not possible. Looking to get out into Western Montana's wide-open spaces? Please stay 6 feet apart even when you're out enjoying some fresh mountain air, and mask up to pass on trails when 6 feet isn't possible. Vulnerable individuals are still encouraged to stay home.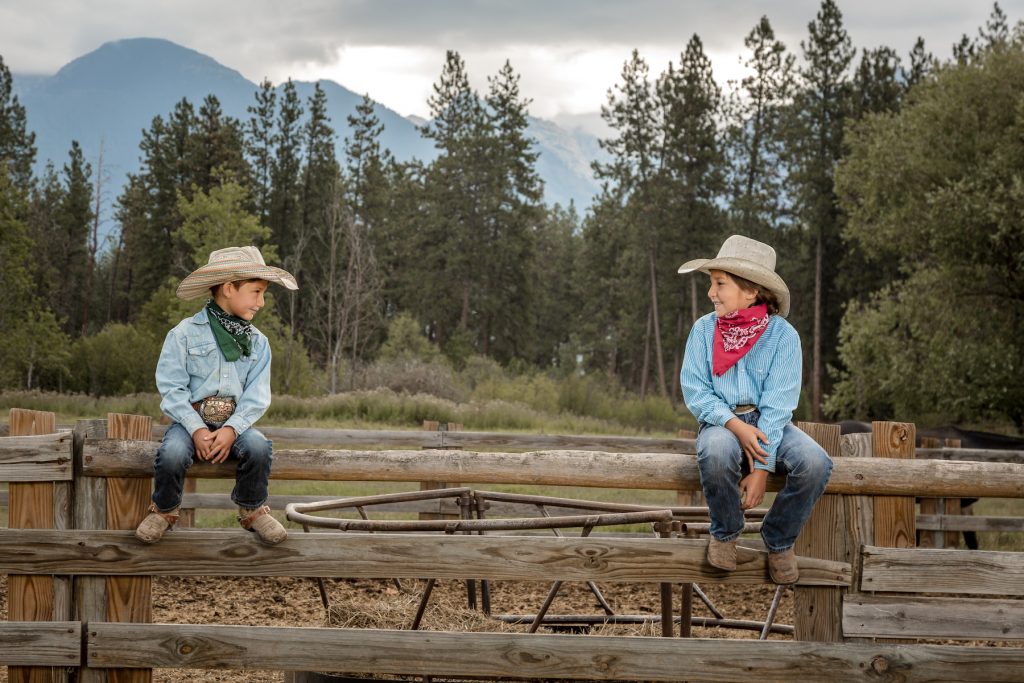 PROTECT YOURSELF AND OTHERS
Follow illness-prevention protocols.
Please follow CDC guidelines by washing your hands with soap and water for at least 20 seconds, using hand sanitizer, covering your mouth if you cough or sneeze, avoiding touching your face, and disinfecting frequently touched surfaces and objects.
And if you're sick? Please stay home.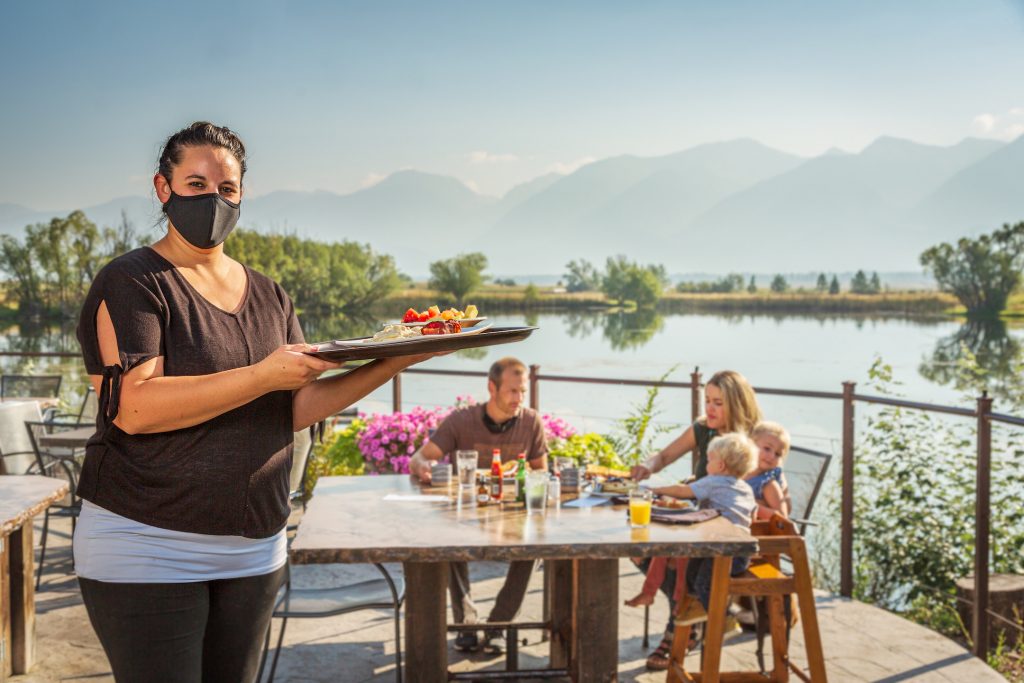 TRAVEL + RECREATE RESPONSIBLY
Be prepared, and know before you go.
Residents and visitors alike are expected to be responsible travelers and
recreate responsibly
. Traveling responsibly includes staying abreast of
travel updates
, planning ahead, calling ahead, staying flexible, and adapting to change.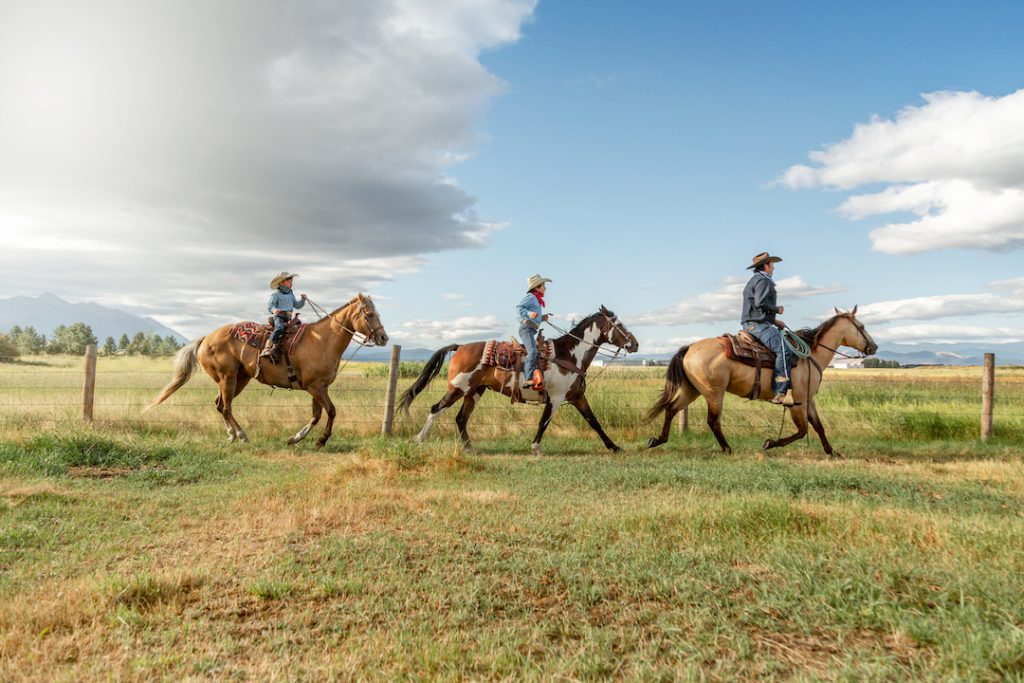 BE KIND. BE RESPECTFUL. BE PATIENT.
We're all in this together.
Please be patient, respectful and kind. Our parks and rec personnel, essential workers, and small business owners deserve to be treated with respect and understanding now more than ever.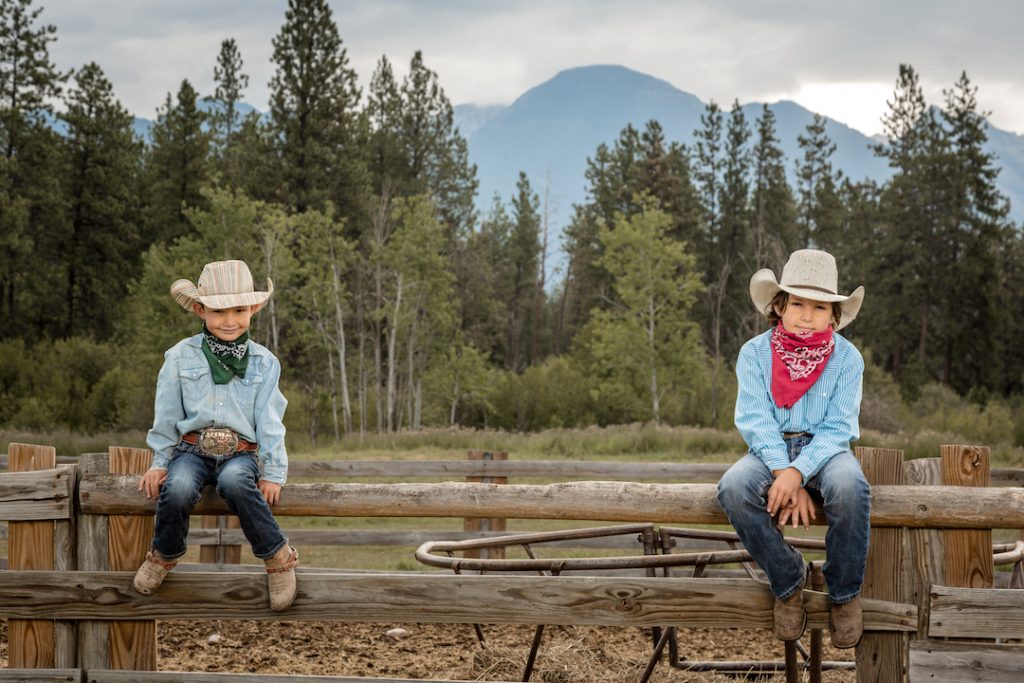 LEAVE NO TRACE
Help us preserve our wild places.
Please pack out everything you pack in
. That includes some things that may not be on your radar, like fruit rinds and cherry pits from those famous Flathead cherries we all love. When you fish and boat Montana's waterways, it's important to follow steps to ensure you don't contribute to the introduction of invasive species—they're a real threat to Montana's waterways. Visitors
bringing watercraft from out of state
can read more about how to 
protect Montana's waters
, including
mandatory watercraft inspections
and 
Clean. Drain. Dry.
 protocols. Respecting animals while wildlife watching helps keep both them and you safe. Stay the recommended distance away from all wildlife, and do not feed them or put yourself or others in danger trying to get that perfect selfie with a mountain goat.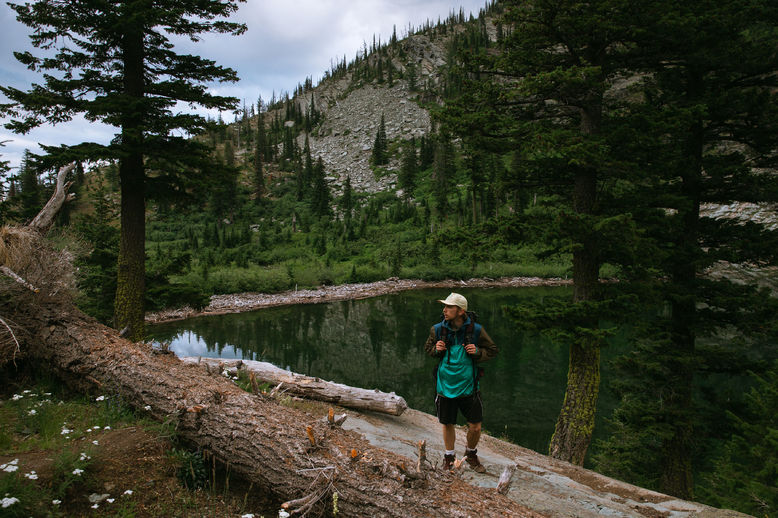 PRACTICE WILDLAND FIRE SAFETY
Properly putting out campfires is crucial.
Western Montana is susceptible to wildland fire, especially during the dry summer months. Please do your part to ensure that your actions involving fire are responsible.
Here's how you can do your part:
CAMPFIRES
+ Campfires must be prepared for safely, built properly, and maintained and extinguished completely.
+ Never leave a campfire unattended.
VEHICLE SAFETY
+ Stay on designated roads and avoid parking on dry brush or grass, as exhaust pipes and vehicle undercarriages can be very hot and easily start a wildland fire.
+ Ensure that chains and metal parts aren't dragging from your vehicle, as this can cause sparks.
+ Maintain tire pressure and brake pads.
SMOKING
+ Extinguish and properly dispose of cigarette butts.
+ Do not throw cigarette butts out of your car window.
Follow Montana state fire restrictions: What Fire Restrictions Mean to You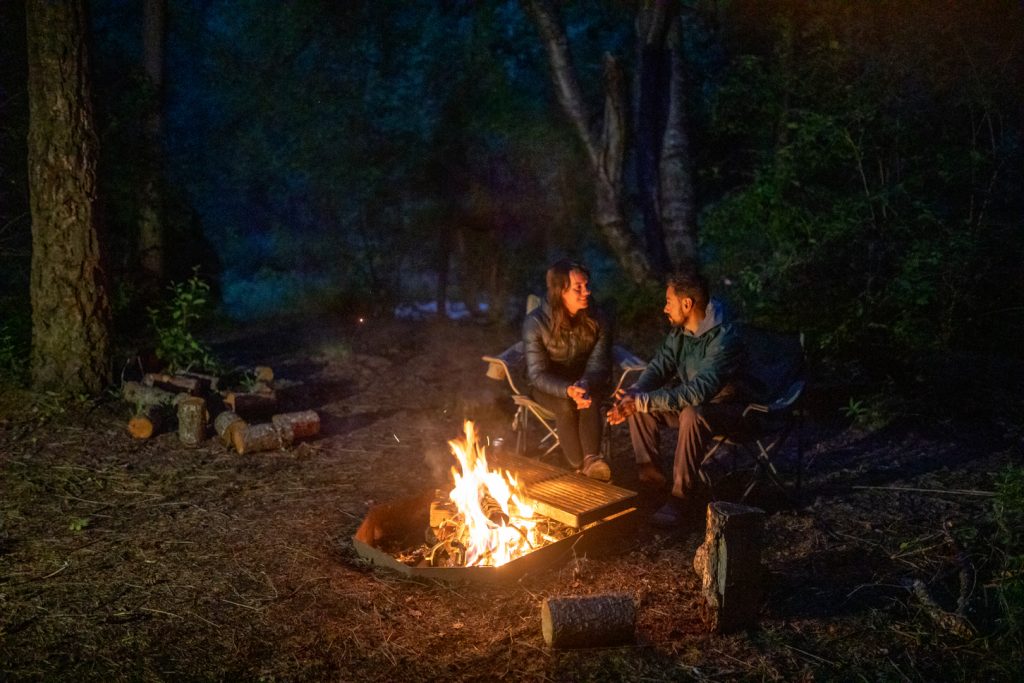 Travel Regulations in Western Montana
Know the most up-to-date travel requirements.
Glacier Country Regional Tourism Commission is a nonprofit organization dedicated to promoting tourism in Western Montana and represents eight western Montana counties (Flathead, Glacier, Lake, Lincoln, Mineral, Missoula, Ravalli and Sanders), Glacier National Park, and two Tribal Nations (Blackfeet Indian Reservation and Flathead Indian Reservation).
To date, all our counties are following the safety protocols set by the state of Montana and have not added more restrictive safety guidelines. However, the Blackfeet Indian Reservation has local restrictions that are more restrictive than the state of Montana's.
State of Montana
Montana is in Phase Two of reopening the state with an additional directive implemented on November 20, 2020. We have all gone to great lengths to help control the spread, and it remains imperative that we continue to do our part by following state and CDC guidelines.
At this time, social distancing is expected, and all vulnerable or high-risk individuals should continue to follow stay-at-home guidance and postpone nonessential travel. Everyone, especially those at higher risk of getting sick or with underlying health conditions, should continue to follow Montana Department of Public Health recommendations to protect themselves. Face coverings are mandatory in public spaces indoors and outdoors when social distancing is not possible for everyone ages five years and up in all Montana counties.
Blackfeet Indian Reservation
The Blackfeet Indian Reservation is closed to anyone who does not live on the reservation. Visitors may drive through and stop for essential services only; however, services may be limited or unavailable, and recreation areas on tribal lands are closed to nonresidents.
Due to a spike in COVID cases, the Blackfeet Reservation issued a mandatory Stay at Home Order for the entire reservation through Sunday, November 22, 2020.
Flathead Indian Reservation
The Flathead Indian Reservation is open to nonresidents. All recreation restrictions were lifted, effective September 8, 2020, on Tribal lands within the Flathead Indian Reservation, although Tribal conservation and fishing permits are required.