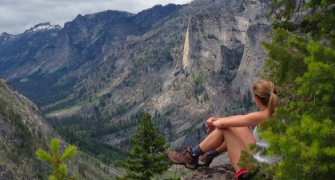 A Hidden Gem:
The Bitterroot Valley
A largely undiscovered paradise, Western Montana's Bitterroot Valley is undeniably breathtaking. Located south of Missoula on U.S. Highway 93, a drive down this scenic valley will find visitors in awe at the Sapphire Mountains to the east and the Bitterroot Mountains to the west, with the Bitterroot River running right through it. If your clients are looking for an off-the-beaten-path driving route from Yellowstone National Park to Glacier National Park or for that perfect balance of outdoor recreation, culture and history—not to mention some of the most charming lodging options in Montana—then we suggest an itinerary that includes some time to stay and play in Western Montana's Bitterroot Valley.
LEARN MORE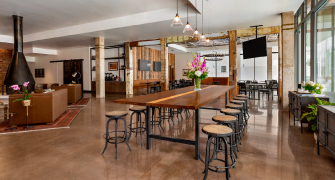 Residence Inn
Missoula Downtown
If you are looking for a great place for your clients to hub-and-spoke whether it's a group tour or fly-drive itinerary in Western Montana, look no further than the brand-new Residence Inn by Marriott Missoula Downtown. Built in the heart of Missoula on the site of the historic Missoula Mercantile, this is not your ordinary Residence Inn. The 175-room custom hotel is one-of-a-kind, with a boutique-property feel. The interior has select pieces of the original Mercantile woven into the design throughout the lobby, along with art installations curated by Radius Gallery. The Mews connects the lobby to street-level shops and restaurants. Learn more here about what the Residence Inn by Marriott Missoula Downtown has to offer your next meeting.
LEARN MORE